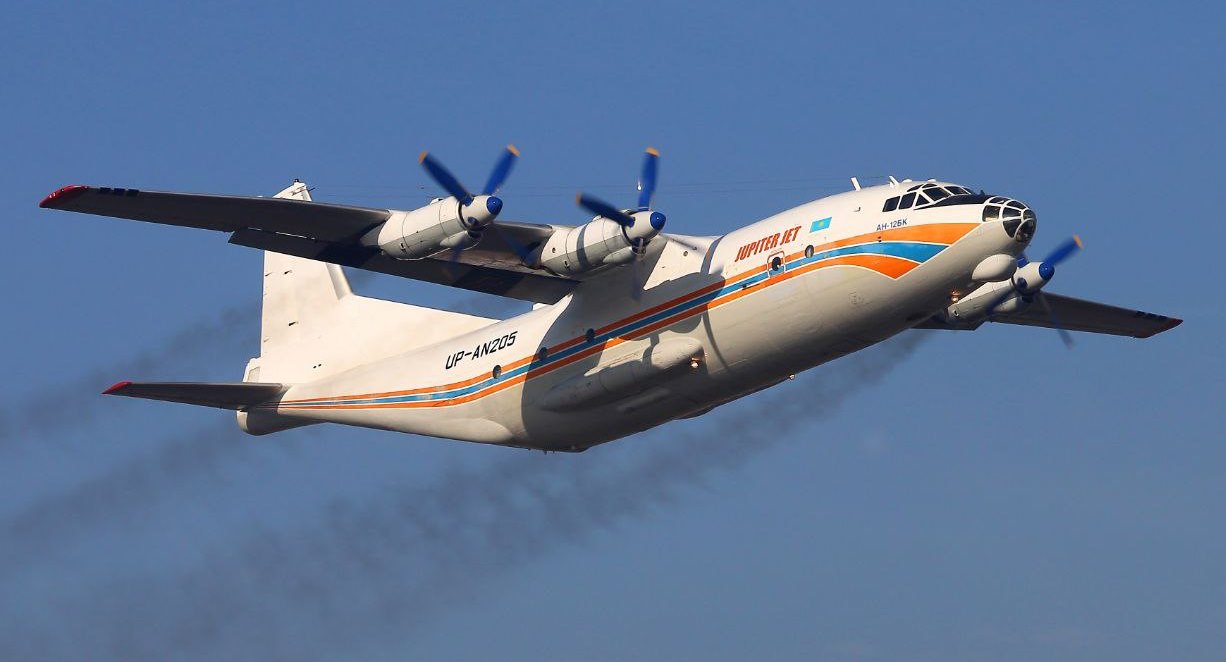 "AIRCOMPANY "JUPITER JET" LLP has been carrying out regional and international cargo transportation for more than 15 years. The airline has the ICAO code "JPJ", IATA code "IM", the aircraft are equipped according to all the necessary requirements of ICAO and EASA.
The airline operates AN-12, AN-74, IL-76 aircraft and performs charter cargo air transportation around the world, has the license for transportation of dangerous goods. We have extensive experience in the transportation of bulky, heavy cargo, various equipment, general goods, live stock, humanitarian goods under UN programs, perishable goods and mail.
The airline's flight and technical staff has many years of experience in civil aviation, consists of highly qualified professionals, constantly maintains their professional skills, which allows them to maintain a high level of services provided punctuality, safety and security of cargo delivery around the world, even to hard-to-reach and unpaved airfields.
"AIRCOMPANY "JUPITER JET" LLP has passed the next renewal of the operator's certificate on 04/28/2021. Certificate number KZ-01/010 valid until 04.2023.
Great experience 15 years
Highly qualified professionals
Hard-to-reach and unpaved airfields
Cargo air transportation around the world
Punctuality, safety and security of cargo delivery
Types of transportation goods
all classes of dangerous goods
oversized, heavy-weight, cars, aircraft, engines
fragile and perishable goods
medical equipment of all kinds, high-tech devices
clothing, furniture, general goods
diplomatic cargo
live stock
Aircraft maintenance
checking of engines, instruments and aggregates
routine maintenance of aircraft